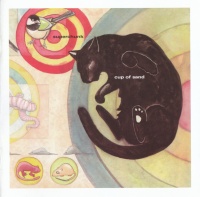 Californian Lo-fi punk band. Similar to Archers of Loaf. Not so fast but there is something in it. Has an indie influence. And this is their rare-tracks release but they are wonderful!
CD1:
The Majestic
Reg
Her Royal Fisticuffs
The Mine Has Been Returned To Its Original Owner
Small Definition
Dance Lessons
Basement Life
Still Feed Myself
Fader Rules
Never Too Young To Smoke
Detroit Has A Skyline
Does Your Hometown Care?
CD2:
Beat My Guest
With Bells On
Clover
Sexy Ankles
White Noise
Thin Air
Scary Monsters (And Super Creeps)
1,000 Pounds (Duck Kee Style)
The Length Of Las Ramblas
Becoming A Speck
The Hot Break
A Collection Of Accounts
Blending In